Jewellery Ecommerce
---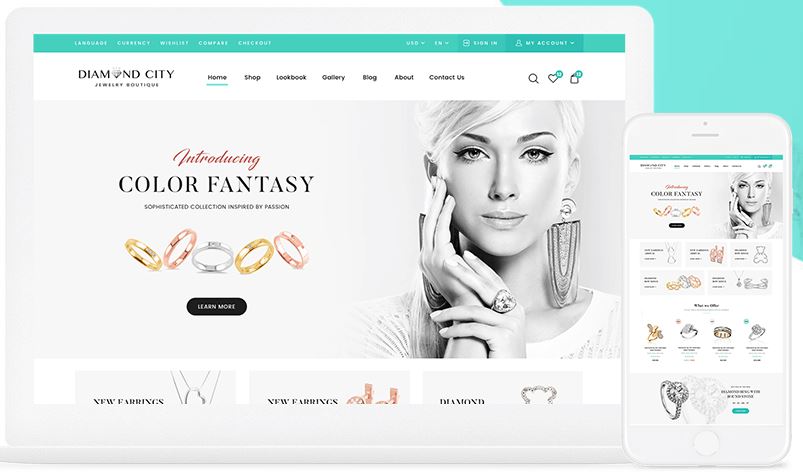 Jewellery consists of decorative items worn for personal adornments, such as brooches, earrings, pendants, bracelets, rings, necklaces, and cufflinks. It may be attached to the body or the clothes.
Mainly, Women are passionate about Jewellery as it represented a symbol of femininity. It has always made for women to feel beautiful and confident. The jewellery items are made from diamonds, pearl, gold, silver, or other precious materials, the importance of Jewellery has always subsided in its ability to add to a women's natural beauty. It is available in different pieces, different designs, and also different colours.
There are many factors to consider when designing an ecommerce website for a jewelry business. The layout and design should be clean and easy to navigate, with a focus on showcasing the products in the best light possible. Images are most important, as is providing detailed product information. The checkout process should be smooth and secure, and customer service should be easily accessible.
It's important to keep in mind that people shopping for jewelry online are often looking for something specific, or for a special occasion. This means that they may be willing to spend more time browsing and considering their options than the average online shopper.
As such, it's important not to overwhelm them with too much choice or too much information. Instead, focus on creating a user-friendly experience that will make it easy for them to find what they're looking for and make a purchase.