Insurance
---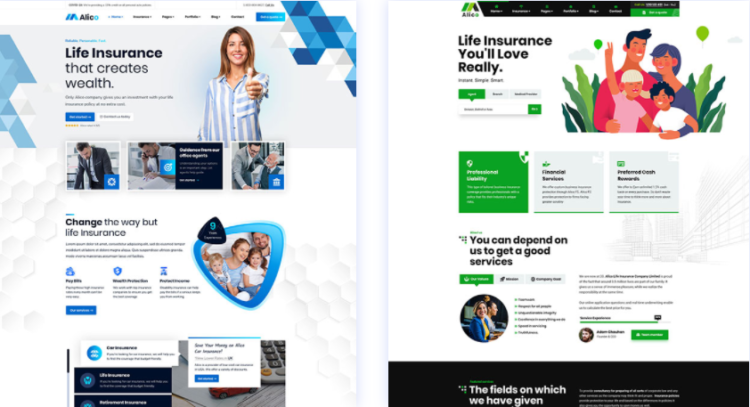 There are many different types of insurance websites out there. Some are designed to sell you a policy, while others simply provide information about the different types of insurance available. still, others exist to help you compare rates and find the best deal on coverage.
When it comes to insurance website design, there are a few key elements that must be taken into account in order to create a successful site. First and foremost, the site must be easy to navigate and user-friendly. Secondly, it is important to have clear and concise information that is easy to understand. Finally, the design should be visually appealing and professional looking.
Anyone can increase their Insurance Business Online, You just need to create your Brand and Professionality. Create your website and share information online and shows your professionalism online. When you share information online and increase your brand awareness then people trust you, and it builds a relationship. Also, Advertisements can help you to increase your leads.